---
"You look sweet upon the seat of a bicycle built for two..."
Using the concept of durable, simple bikes for riders just looking to cruise around comfortably, Worksman offers some very interesting choices in tandems. Our classic Tandem Cruiser is very popular at resort locations because it is durable, easy to ride and comfortable. For those looking for compact tandems with take-along convenience, we offer the unique Worksman Compact Folding Tandem. Finally, Worksman makes both of the above models in three-wheeled versions, for those looking for tricycle stability and in-line tandem fun.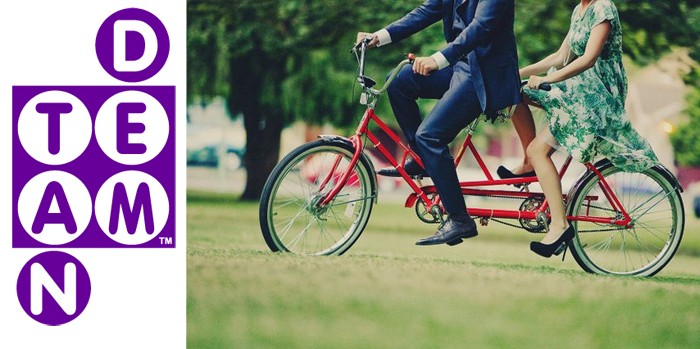 Worksman SIDE-BY-SIDE "Team Dual" Trike SBST-HB

The Team Dual Trike is perfect all riders, from physically challenged/companion situations, to the stylish retirees and resort rental fleets. SINGLE SPEED with Coaster and Drum Brakes

Starting at


$1,359.00

Worksman Folding Tandem Tricycle FTB3CB-T

Compact Tricycle Built For TWO, unisex 20" wheel three-wheeler that folds for convenient storage and take along capability. THREE SPEED coaster brake and front caliper brake

Starting at


$1,099.00
Design Your Own HEAVY DUTY Classic Cruiser!
Design Your Own LITE DUTCHIE Cruiser!
Atlantic Coast Cruisers
SIMPLICITY Folding Bikes
Traditional Folding Bikes
Tandems
Your Shopping Cart
View Your Wish List