Amongst our most famous products were
the original Good Humor Ice Cream Tricycle
. Seen in neighborhoods throughout the country with the "Ice Cream Man" jingling his chime bells surrounded by kids, these classic cycles were such an integral part of "Americana". Our legacy also includes the
Admar line of Hot Dog Carts, the very first manufacturer of all Stainless Steel Carts. Admar Carts appeared on almost every NYC street corner for several decades
.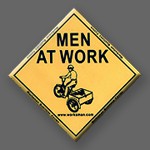 Scroll down to shop from our world-famous selection of hand-made, stainless steel:
-Hot Dog Carts
-Ice Cream Tricycles
-Pushcarts
-and much more!
For more information on our complete line of vending equipment, including custom jobs, visit...
Today we make a complete selection of mobile food vending equipment. Many well respected international food companies utilize our carts for street vending, sampling programs, brand building, stadium vending and much more.
Please call us at 800-Buy-Cart to discuss your requirements for carts, trailers kiosks or trucks.
**CLICK HERE FOR BUYER'S GUIDE FOR WORKSMAN ICE CREAM BIKES AND CARTS**