Cargo Bikes You Can Trust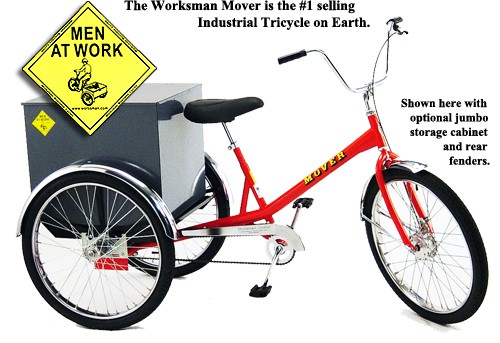 We invented an idea in 1898 that is STILL ahead of its time: THE WORKSMAN INDUSTRIAL CYCLE.

In fact, when Morris Worksman established our company at the end of the nineteenth century, his core belief was that a well designed three-wheeler could replace the horse and wagon by providing a less expensive and more reliable way to move products. Morris Worksman's vision was indeed correct. Still, in today's modern environment, the reasons to use industrial cycles are as sound as they were 116 years ago:

1) efficiency, 2) reliability, and 3) healthfulness.
---
Click here for a downloadable brochure of our signature product, The Worksman Mover Tricycle.
Choose your model line below, and download the complete Industrial and Business Cycles Brochure Here.
WORKSMAN INDUSTRIAL CYCLES ARE MADE PROUDLY IN THE U.S.A. NO FUEL! NO FUMES!
---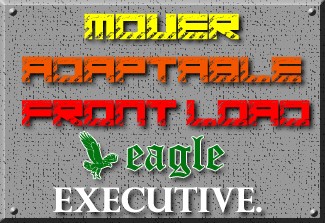 INDUSTRIAL TRICYCLES
The proven GOLD STANDARD in heavy-duty, fume-free industrial transportation.
Facilities large and small trust Worksman with their precious cargo. Our track record speaks for itself. The toughest jobs require the toughest trikes, the Worksman Mover Series and Front Load Trikes (and 4x4 quadricycle!), which we recommend for most applications. For medium-duty cargo, we offer the Worksman Adaptable Series. For smaller-scale jobs, consider the Eagle and Executive lines.
---