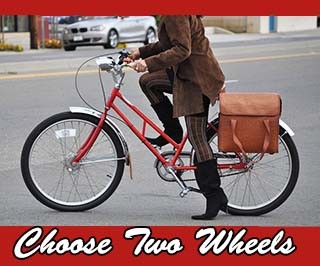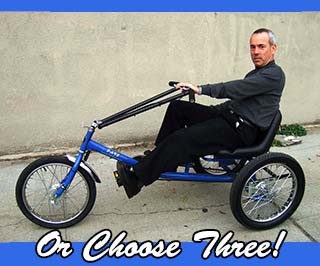 Welcome to the world of Worksman Pleasure Cycles. We are proud to offer a full range of cycles with models that are right for anyone; older active adults, experienced cyclists, tough cruiser riders, physically challenged people and even those who have yet to learned to ride a bike! We promote a healthier lifestyle through cycling. With a Worksman Pleasure Cycle there is no need to sit on a hard, narrow seat or deal with complicated derailleurs and gears. You'll enjoy independence and increased vitality on a Worksman recreational model that is just right for you, regardless of your size, age or special requirements.
And you can be sure that your Worksman Cycle will keep on delivery cycling fun year after year.
So, don't get left behind! Join the hundreds of thousands of people who have discovered the quality of our American Made Worksman Cycles. We hand craft each Worksman Cycle in our New York factory. We offer a full variety of Adult Tricycles, Folding Bikes, Tandems, Cruisers, Middleweight Bicycles and even Dual Rider Tricycles.
Please enjoy your shopping experience. We have many models to choose from. If you require further assistance, please call us to speak with a representative, 718-322-2000.