Many people have fond memories of riding a bike or trike as a child. As people grow up, they run into issues that make riding uncomfortable and unsafe. This is a shame, but it does not have to be the case. Adult tricycles are available in different styles to meet the demanding needs of those who want to ride but have issues with a traditional two-wheeled bike.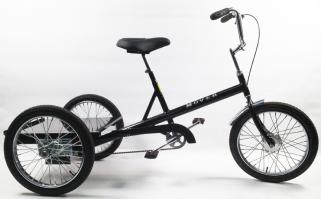 Adding a second wheel to the back of the trike makes it incredibly sturdy when riding. Those that have issues with balance can ride trikes without worrying about tipping over. Two back wheels offer a broad base so they can only be tipped when taking sharp turns too fast.
Three-wheeled trikes are more accessible to mount than a traditional bicycle. If you have a limited range of motion, it can be challenging to mount a bike, but with a tricycle that is not the case.
Many three-wheeled bikes offer back support for those that have back pain. Hunching over handlebars for extended periods can be painful, but with adult trikes that is not the case. Taking these vehicles for long rides is safe and comfortable.
These tikes can be turned into cargo bikes, which means that it is possible to carry gear while riding. For some, taking a big backpack is uncomfortable and makes it difficult to ride. Carrying that pack for long rides can hurt a rider's shoulders and back. With a cargo bike, riders can easily carry their things.
Cargo Bikes