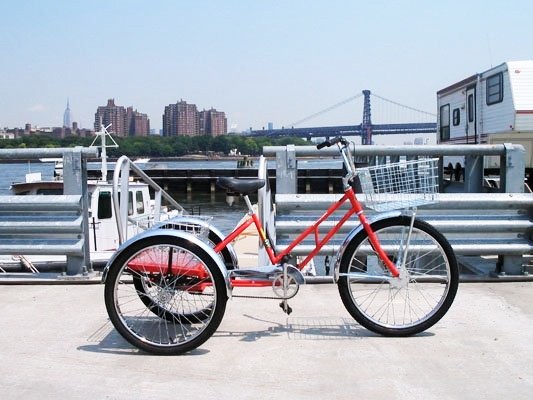 When you start to make a packing checklist for your trip to Burning Man, please do not forget the importance of having a bike with you at the event. There are many reasons, which will be gone over later, that make having a bike with you almost indispensable. If you are traveling from far, it might be difficult to bring a bike, but the effort just might be worth it.
Burning Man is held annually in the Black Rock Desert. The length and width of the festival area are larger than two miles. Each year the festival is getting bigger, both in terms of size and the amount of participants. The 1995 festival had roughly 4,000 participants, and the 2005 one had about 35,567. Considering the size of this event, getting around can take a long time. Cars are allowed in the area, but Burning Man is supposed to be a communal event. Why would you want to shut your self away in a car? On a bike you can not only get around quickly, but you can also be out in the open experiencing the festival with everyone else. It is very easy to stop a bike quickly to go look at some art, get food, or meet people. You do not have this freedom with a car, and by foot you'll end up missing a good deal of the festival.
It's very important to note that you will be spending a good deal of time in the desert. The need for a new strong bicycle is obvious. An older bike will not be able to handle the sand and heat. The bike should be set up to handle the terrain of the Black Rock desert. The correct tires is very important. Some of the newer bikes have tubless tires. This will keep flat tires to a minimum.
Tricycles are a great way to get around. There is room to carry supplies and the bike is very stable.
If you cannot bring a bike with you then there options for rental and also a communal yellow bike program set up.
Cargo Bike
Part of enjoying Burning Man is seeing the things you want to see, and the other part is the weird or odd things you never expected to run into. You will get both experiences by foot and car, but chances are you'll get more with a bike.
Related Reading: