If you own a business and need to make deliveries around town, have you considered utilizing a cargo bike for your delivery needs? Use of a cargo bicycle has become popular in recent years because they can carry heavy loads around towns and cities quickly.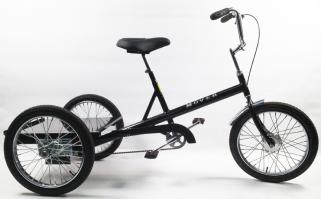 One of the many benefits of using cargo bikes is the low maintenance cost. Maintaining a bike is a lot more cost effective than maintaining a car or other form of transportation. While bikes do require some mechanical inspections to prolong life, it is not nearly as expensive as the maintenance of a vehicle. Additionally, with bikes, you eliminate the need for purchasing fuel or paying a road tax.
Using cargo bikes will result in faster deliveries. Bikes can maneuver around the streets easier than cars during peak hours. Additionally, bike riders do not have to worry about looking for a spot which can be incredibly difficult in busy cities.
By switching to cargo bikes, your workers will become healthier and happier. The daily exercise from riding around the city all day making deliveries is incredibly beneficial. Healthy workers are more likely to be productive and less likely to call out sick due to illness. Aside from the health benefits for coworkers, switching to cargo bikes is better for the environment. Showcasing that you are a business that values the environment is great PR.
Cargo Bikes
Here at Worksman Cycles, we're happy to answer any questions you may have regarding the purchasing of a cargo bike. We'll be able to find the right bike for all your business needs. We also specialize in utility bikes.
Related Reading: