Those that have ever shopped for adult tricycles know very well that there are many options to consider before making a purchase. Trikes differ by part, durability, and even weight limit. Each different type possesses different pros and cons, and it is essential for a rider to understand which bike has which. Without knowing these details, it is possible to break the bike and get hurt while riding.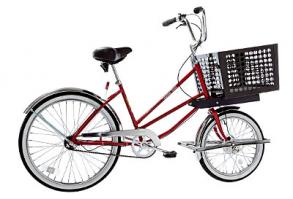 Although each adult trike is different, the average weight limit is 275 lbs. When weighing, one must calculate the weight of the bike, the load they are carrying, and the rider. Those that exceed the weight limit of their three-wheeled bike will make it hard to steer, so it is common for riders to lose control. In worse case scenarios, parts of the bike can break while riding.
Tricycles are manufactured to meet the need of people carrying more weight on their bike. First, those types have a heavy-duty body that are built in a sturdier way than traditional trikes. Riders can also consider a different style of adult Cargo Bike, like recumbent and semi-recumbent. The two trike types mentioned above have an average weight limit of 400 lbs. Bariatric tricycles can carry up to 500 pounds.
When shopping for an adult tricycle, you must consider weight. Doing this will ensure you buy a trike that not only keeps you safe but is easier and more comfortable to ride.
Cargo Bike