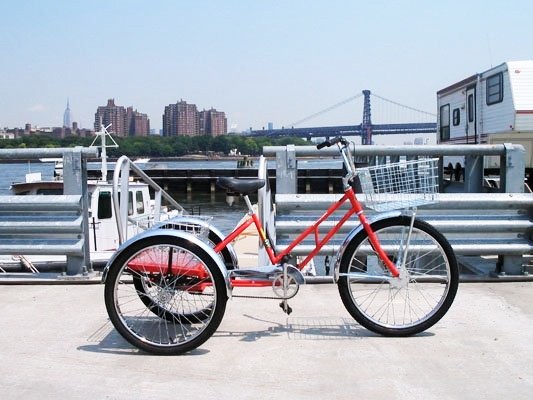 Leaving your car behind and opting for a bike or trike is a great way to reduce your carbon footprint, to get healthy, and to see new parts of your community. For those that ride bikes to work, it is a fun way to wake up and start the day. Riding a bike will lower gas bills as well. Although commuting by trike is excellent, there are many dangers associated with it. There are certain things a rider can do to best prepare themselves for commuting by bike.
Get a helmet: it cannot be stressed enough how important having a helmet is. Some people think it feels cumbersome and looks unattractive, but that shouldn't matter. When commuting by bike, you must watch out for other people, riders, and cars, which can make riding more dangerous and accident prone. Protecting your head is the smartest thing to do if you are commuting by bicycle or tricycle.
Plan a route: drivers need to share the road with riders, but riders should consider making life easy for everyone. Google Maps has a feature to create bike routes that send riders on wide streets that tend to have bike lanes. Avoid narrow, windy roads if you can.
Don't wear work clothes on a hot day: You will sweat because of riding your bike, and there are few worse things than getting to work with wet pants and a wet shirt (sweat).
Avoid heavy, bulky backpacks: having a heavy pack on your back while riding can lead to back pain and soreness. It is best to get accessories that allow you to keep gear on your bike.
Cargo Bike
Whether riding an adult tricycle, cargo bike, or traditional bicycle, you should commute safely.
Related Reading