It does not matter if you are riding a two-wheel or three-wheel bike, so you should always wear a helmet when riding an adult tricycle or cargo bike. It would help if you never got on the road without protective gear covering your skull and brains for a short and long ride. It is typically those that say they don't need a helmet that crash and get injured. The New York City Department of Transportation claims that wearing a helmet can reduce death risk based on a city's bike accident study. They found that most of the fatal crashes (74%) involved a head injury, and of that group, 62% of them were not wearing a helmet. They concluded that the likelihood of injury is reduced when wearing a properly fitting bicycle helmet.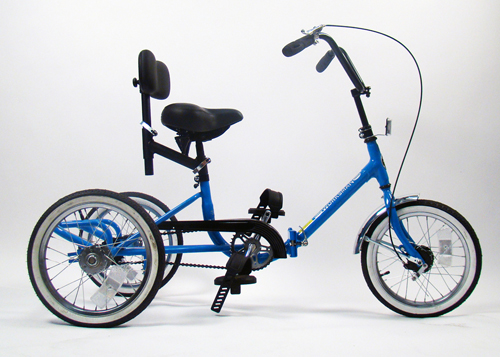 Bicycle helmets are constructed from an outer shell of hard plastic, and on the inside, they have a mixture of hard and soft foam. Some modern helmets also have plastic and wire rope to help create a perfect fit. When a helmet is hit, the materials begin to dissipate the energy and force of impact, which reduced the total force applies to a skull. The smooth, plastic outer shell is designed to skid on surfaces without jerking your head or neck. The foam acts as a cushion that absorbs blows to the head.
Not all helmets are the same, so you want to use a bicycle helmet when riding. A bicycle is light and has ventilation holes that maximize comfort. A motorcycle helmet is heavy and has a limited view, leading to dangerous riding situations. Ski or snowboard helmets offer more than protection: they offer warmth. If you are riding your adult tricycle throughout the coldest days of winter, this helmet can work, but you quickly begin to overheat and get uncomfortable during any other times.
Cargo Bikes
Just as you leave your home with your phone, keys, and wallet, you should always get on your bike or cargo bike with a properly fitting bicycle helmet. Anything can happen on the road, so you need to be smart and safe.
Related Reading