Cargo bikes are a wonderful form of transportation. They are excellent for those who want to reduce their carbon footprint while getting great exercise. Cargo bicycles work well for commuters, delivery people, and so much more. If you're in the market for a cargo bicycle, we can help. There are different types of bikes to choose from. Let's go over the most common ones.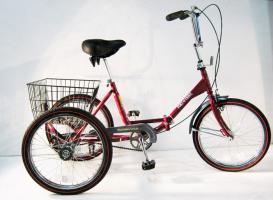 Longtails - This type of bike is a great choice for those with additional cargo to cover. It features a long wheelbase at the back to accommodate a built-in deck. This is an excellent choice for families as you can add backrests or handles to transport children.
Cargo Tricycles (also known as Cycle Rickshaws) - Tricycles come with a frame with two wheels located at the front or the back, which provides added stability. While these models are most popular in Asia and Africa, they are becoming more common in North America.
Utility Bikes - Utility bikes are designed similarly to traditional bikes, but they feature reinforced frames. The frames allow riders to carry larger loads when traveling. They feature back racks or metal front baskets; some come with both features.
Electric Cargo Bikes - The reluctance to turn to bikes to transport goods is usually down to the heavyweight load. Many cargo bikes can carry up to 300 pounds. However, that weight needs to be dragged around town by the rider, which can be strenuous on the body. Electric bikes make the workload easier on the rider and allow riders to travel further distances without needing breaks.
Cargo Bikes