Without a doubt cargo bikes are practical for both personal and business use. They are great for a rider's health and the environment. After deciding to get a cargo bike, purchasers may take the time to make a few considerations. Taking this time allows you to acquire a bike that best meets your riding habits. There are several types of cargo bicycles on the marketing, including: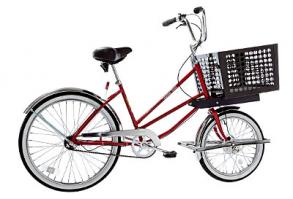 ● Utility bikes
● Cycle trucks
● Longtails
● Long Johns/Bakfiets
● Box Bikes
● Cargo Tricycles
● Cycle Rickshaws
● Electric cargo bikes
Considering the most important qualities for your new bike will help you to narrow down your choices.
The most important thing to consider is the use of your bike. What sort of gear will you be carrying and how heavy will it be? For those who are moving heavy equipment, you may benefit from the extra power provided by an electric cargo bike.
How much space do you have to store your new bike or tricycle? An electric cargo bike is larger than a utility bike, and so it is more cumbersome to store. If space is limited, consider a smaller trike.
Cargo Bikes
Cargo bikes are not cheap, although they are way less expensive than a car. It is important to know your budget when shopping. Cargo bikes range in price from $1,000 to roughly $6,000. Knowing your price point will help you narrow down your options for adult tricycles and cargo bikes.
For more information on acquiring the right bike for you and your riding needs, please give our team a call.
Related Reading:
Types of Cargo Bikes

The postal service, milk and meat industry, as well as others used the first cargo bikes. The bikes were used to make deliveries that before were impossible or had to be done with truck or car. The bikes helped to keep cost for local shops down because transporting goods became relatively inexpensive.