Is a cargo bike worth the money? Many individuals and businesses want to use cargo bikes but do not because they do not like the cost. A cargo bike costs more than a traditional bicycle, but the added cost offers riders many benefits and characteristics not achieved with a traditional bike. So, if you are asking the question, is the cost of a cargo bike worth it, the answer is often yes. Let us go over a cost breakdown.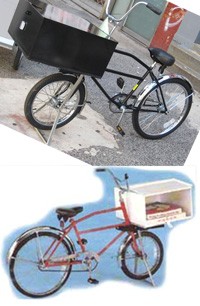 The first thing to think about is how you plan on using the cargo bike. For many applications, like local commuting or city/town businesses, cargo bikes are the way to go. However, these cycles do not make the most sense for long-distance commuting. Use your money on a different bicycle or adult tricycle.
The most expensive part of cargo bikes is the initial purchase of the bike and its accessories. It may seem overwhelming at the time, but most cargo bikes are less expensive than new and used cars.
Cargo Bikes
Repair costs are minimal because less is likely to go wrong with a cargo bike than a car or e-bike. With minimal maintenance, a cargo bike can travel safely for a long time. A car needs oil changes every 3,000 to 6,000 miles, which is not the case for a cargo bike. You also do not need to carry insurance or fill the bike with gas. Cargo bikes are a great way for businesses and individuals to commute without the high costs of buying, using, and maintaining a car or e-bike.
Related Reading