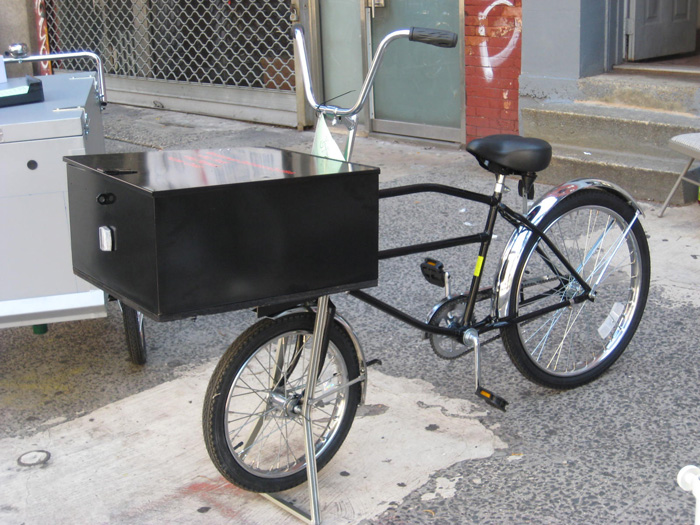 Cargo bikes, favored by an increasingly varied audience for personal and business purposes, are celebrated for their multifaceted applications and environmentally friendly demeanor. Whether you're a business-minded individual targeting local deliveries, or a busy parent managing children and groceries, cargo bikes offer a transformative solution.
Unlock the full potential of a cargo bike with specific add-ons to enrich your ride, enhancing safety and convenience. Let's explore a selection of must-have accessories designed to amplify your cargo bike experience.
Premium Bike Locks - First and foremost, ensuring the security of your cargo bike is crucial. Therefore, it's essential to invest in premium bike locks. Options include sturdy U-locks, chain locks, or folding locks that provide robust protection against theft. Some modern locks incorporate smart features like GPS tracking and alarms for added peace of mind.
Sturdy Saddlebags and Carriers - Sturdy saddlebags and carriers are indispensable for those using cargo bikes for everyday errands, commuting, or small-scale deliveries. These components extend storage space, help balance weight, and maintain stability. Opt for waterproof materials to shield your items from inclement weather.
Reliable Child Seats and Harnesses - Cargo bikes offer a brilliant solution for parents moving children around town. Invest in reliable child seats and harnesses to ensure your child's safety and comfort. These fixtures should offer comfort and adjustability and meet safety regulations. Remember, a contented child means a more pleasant ride!
Lighting and Reflective Gear - Suitable lighting and reflective gear are vital for any cyclist, particularly cargo bikes that often carry valuable or fragile items. Adequate lighting makes your bike visible to others and helps you navigate safely in low-light conditions. Reflectors boost visibility, especially in foggy or rainy weather.
Cargo Bike Covers - Protect your investment with a high-grade cargo bike cover. These covers are tailored to protect your bike (and its cargo) from rain, dust, and sun damage. They're especially beneficial for those required to leave their bikes outdoors or in semi-sheltered areas.
Electric Conversion Kits - An electric conversion kit could be a valuable addition if you regularly contend with hilly areas or heavy loads. These kits can transform your manual cargo bike into an e-bike, offering a power boost when needed. This upgrade can streamline your ride, making cargo bikes even more convenient for personal or commercial use.
Bike Trailers - A bike trailer could be a game-changer for those needing extra storage space. They're excellent for larger loads or even for pet transportation. Ensure the trailer you choose has a strong attachment mechanism, is stable on the road, and meets your cargo requirements.
Smartphone Mounts - In our digital era, a smartphone mount can be a valuable addition. Whether for navigating via apps or receiving delivery notifications, a sturdy smartphone mount lets you keep your hands free for safer riding.
The versatility of cargo bikes can be significantly expanded with the right accessories. By investing in quality accessories that fit your particular needs, you can upgrade your cargo bike into an even more efficient, safe, and enjoyable mode of transport. Moreover, a well-equipped and maintained cargo bike simplifies your life and promotes a more sustainable and eco-friendly lifestyle.
Related Reading