Often when we think of tricycles, we envision young children first learning how to ride a bike. However, tricycles are no longer just for kids. An adult tricycle is a great option for many reasons. Adult trikes allow you to carry larger loads than two-wheeled bikes, and they also provide added balance.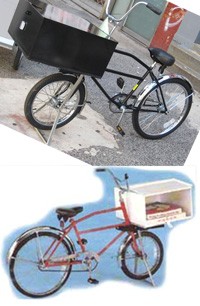 Learning to ride a tricycle is difficult for some. If you're used to a regular bike or cargo bicycle, it may take a bit of time before you're comfortable on your trike. Give yourself time. Avoid high traffic areas until you've adapted to riding.
Make sure you're comfortable on your trike by making the appropriate changes. Adjust the seat and handlebar height to whatever position feels right for you. Invest in a seat that is wide and has good padding. Riders with back issues may want to get a backrest which provides lumbar support.
If you want to get the most of your trike, make sure you take care of it. Thankfully, the maintenance for trikes is minimal. You may have to adjust some things or lubricate the trike to ensure it's running smoothly.
Storage is important. We recommend storing the trike indoors, but recognize this is not possible for all. Not everyone will have a shed or garage to store their items. If you must leave the trike outdoors, invest in a weatherproof cover to protect from the elements. Most covers are relatively inexpensive, ranging from $15 to $20.
Whether you're in the market for an adult, two-wheeled, or cargo bicycle, let us be your first call!
Adult Tricycle
Top Reasons to Never Ride Without a Helmet

While adult trikes are more stable because of a third wheel, it does not mean that injury is impossible. Whether you're riding adult trikes, bicycles, or cargo bikes, always wear a helmet to reduce the risk of injury.