Adding cargo bikes to your New York City business can help take business to a new level. It will allow you to pick up and drop off more goods and heavier goods, all while saving time and money. No more expensive metro cards and no more truck payments or rentals. There are a few things to know about NYC biking before purchasing a fleet of cargo bikes.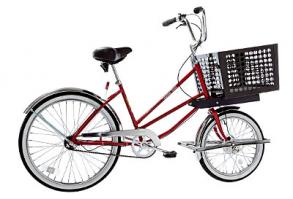 In the last six years, there has been an increase of bikers on the road. This is a result of more bike lanes, Citi bike sharing programs, and cultural acceptance of bikes. The last estimate to come out of the NYC Department of Health estimated upwards of 500,000 bikers sharing the road. As ride sharing and bike lanes increase, there will be more bikers on the road.
The new addition of bike lanes makes biking safer. It is estimated that bike lanes can reduce bike crashes up to 40% (this includes serious and minor injuries). When using cargo bikes for work, it is important to make sure your riders know where bike lanes are. You should also encourage them to use the lanes as frequently as possible. Unfortunately, in NYC it is not possible to only use bike lanes. As biking becomes more popular, more lanes will open.
It's about time NYC became a biking friendly city.
Cargo Bikes