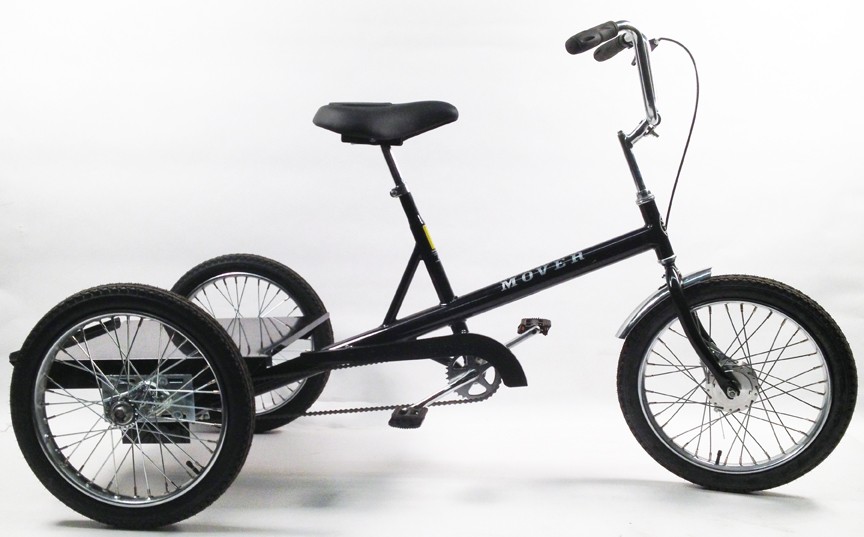 Local businesses continuously seek ways to optimize their operations, increase efficiency, and minimize their environmental footprint. One solution that's rapidly gaining traction is the use of cargo bikes for deliveries. These bikes, especially the 3 wheel bike variant, often referred to as a tricycle adult, are transforming local business logistics in more ways than one. A cargo bike offers a practical and environmentally friendly solution for local deliveries.
A Resurgence of Cargo Bikes for Business
At the forefront of this transportation revolution is Worksman, a brand synonymous with quality and toughness. With over a century in the business, Worksman has been the go-to choice for cargo bikes and delivery cycles for large fleets and single-store operators. Why choose Worksman for your cargo bike needs?
Quality and Durability: Worksman bikes are designed with features like 2x thick clincher style rims, 16 gauge hand-welded steel frames, 3/16" chains and sprockets, and one-piece forged cranks, making them the "Toughest Cycles on Earth."
Diverse Options, Better Adaptability: Worksman offers a range of cycle solutions, providing a model for every delivery need. Our cargo bike comes in a variety of models. From traditional and "truck" style bicycles to rear-load and front-load tricycles, quad cycles, and pushcarts, we have a bike that will meet your delivery needs.
Customization is Crucial: Worksman provides a wide selection of cargo handling, performance, safety, comfort, and graphic choices to cater to individual business needs.
Building on a Strong Heritage: Worksman Cycles are proudly made in the USA. While using a mix of imported and domestic components, each cycle maintains the "Worksman Tough" standard, reflecting the brand's quality commitment since 1898.
Ensuring Continuous Operations: Worksman maintains a robust inventory of over 100,000 parts. We provide quick service. A large inventory ensures quick repairs, minimizing downtime and potential revenue loss due to out-of-service delivery bikes.
Cargo bikes, like Worksman's, are a game-changer for local businesses. They offer a greener, more efficient means of transport, fit for every delivery scenario. As we look towards a future of sustainable and efficient urban logistics, their relevance and appeal will only continue to grow.
Related Reading