Adding lights to your cargo bicycle is an excellent accessory that we often recommend. The benefits are endless. Adding lights to cargo bikes makes it much easier for cars to see you, which will help prevent accidents. Additionally, lights make it easier for you to see the road when riding at night or during inclement weather. If you're thinking about adding bike lights, let's go over the most important questions you may be asking yourself.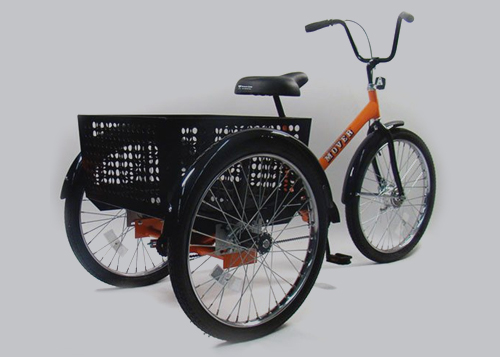 How do I position the bike lights? We recommend positioning them as far apart as you possibly can.
Do I need to use my bike lights in flashing mode? This is a popular question, and the answer varies. Let's start by going over the benefits of using flashing lights. Flashing lights grab more attention, and they appear brighter to humans. One disadvantage to flashing lights over a steady light is that the flashing ones make it more difficult to determine the speed and distance. The use of flashing lights differs from person to person. We suggest using them more frequently in the daytime versus nighttime.
What kind of battery should I use? Most batteries in bike headlights are not user-accessible and cannot be removed. They are found internally in the lights and are charged with a USB port. The most prevalent type of battery found in bike cargo bike lights is a single 18650 battery.
Cargo Bikes
If you're serious about adding lights to your cargo bicycle for style and safety, give us a call. We're happy to get you situated with the best lights for your ride.
Related Reading
What is the Cost of a Cargo Bike

Is a cargo bike worth the money? Many individuals and businesses want to use cargo bikes but do not because they do not like the cost. A cargo bike costs more than a traditional bicycle, but the added cost offers riders many benefits and characteristics not achieved with a traditional bike.