The bike is back! Sure, it never went away in the first place, but whether for health, practical, or environmental reasons, many people are in the market for a new bicycle or adult tricycle.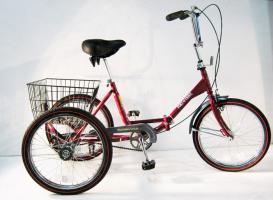 There are a few essential ideas to consider when choosing your new bicycle (adult tricycle, cargo bike, or tandem bike) that will help you get the most enjoyment from your new wheels.
Why are you getting a new bike? People ride for all different reasons. If you're looking to get into shape, a beach cruiser may not make sense for you. If you'd like to commute by bicycle, comfort and storage become essential. Many local businesses benefit from using cargo bikes. Consider when, where, and how often you'll be riding. If you make this consideration, you are one step closer to owning a bike you love.
Take a test ride (more than one). What a bike looks like in the shop does not tell you anything about how it will perform day-to-day. Choose two or three different models and take them for a ride; this is the only way to get a feel for the differences between models and types. This way, you'll be able to feel differences and choose preferences you didn't even know you had!
Let a pro help you. After you've chosen the style of bike or trike you want, take some help from our staff. Some features and options can look cool, but you do not want to pay for things you do not need. However, make sure to not skimp on things you do need, like a helmate, lights, and reflective gear.
Cargo Bike: