Although a traditional bike and a motorized bicycle look very similar, they do not precisely ride the same. Cargo bikes are different from motorized bicycles. Adding a motor to a bike makes riding a bit tricky at first, but it gets easy with practice. There are many reasons individuals and businesses are starting to use electric bikes, such as quicker than traditional bikes, cheaper than cars, and easy to ride. Before you get on an electric bike or a motorized tricycle for adults, you should go over a few essential things.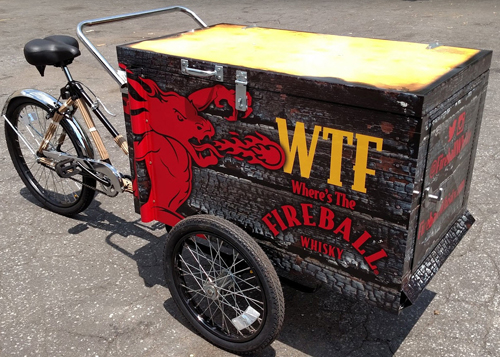 A 2-stroke motorized tricycle for adults needs to be pedal-started because it does not have a centrifugal clutch. To operate them at low speeds, you must first disengage pedaling and the clutch. You should think of it this way, first gear is you pedaling, and after that, everything else is motorized.
Because of the power of the motor, you want to be cautious taking turns. You should always start, stop, and then slow down for turns (first gear) by disengaging the clutch and beginning to pedal. At first, these transitions will seem odd and uncomfortable, but in no time, they will seem like second nature.
Feeling calm and confident is an integral part of the learning phases, so you should avoid taking your first ride through crowded, city streets. Try and find a quiet, open place that gives you the space you need to be confident while learning to ride. Stick with learning because it is not hard to ride these adult trikes once you get the hang of it.
Cargo Bikes
What Can Blow Molding Cases Do For Your Business

Freight bicycles, also commonly known as cargo bikes, are human-powered vehicles that are designed to carry objects easily. These bikes and trikes have a built-in cargo area that comes in different styles to meet the needs of riders.