Most adults turn to tricycles because it is a safer and easier way to ride than a two-wheeled bicycle. However, it presents a series of challenges for many riders that make riding difficult if impossible. You can ride an adult tricycle in the same places you'd ride a regular bike, but you can do it with more comfort and ease. Just because an adult tricycle is safer than a traditional bike and cargo bike does not mean that accidents do not happen. Below, we want to highlight some important safety tips for riding adult tricycles.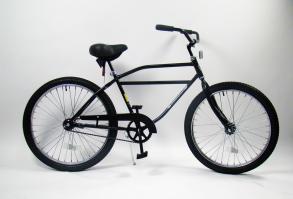 An adult tricycle is safe, but you should always ride with a helmet. So much can happen while on the road that is out of the riders' control, so it is important never to leave home without a helmet. Never take chances, especially with your brain and skull.
Before riding, check your trike to ensure it is in proper working order. Apply pressure to brakes to make sure that they engage properly. To do this, roll the bike back and forth, applying the breaks. Also, take the time to ensure that tires are inflated to a proper pressure (PSI).
Avoid taking turns at high speeds. You should slow down when approaching especially tight turns because an adult tricycle can tip. The extra wheel in the back creates a wide base, and at high speeds, the tricycle can tip, so be careful.
Cargo Bike
Does a Tricycle for Adults Make Sense for You

Adult tricycles have been gaining popularity, with many choosing them over the traditional two-wheeled rider. The decision to purchase a tricycle for adults depends on the individual and their particular wants and needs.