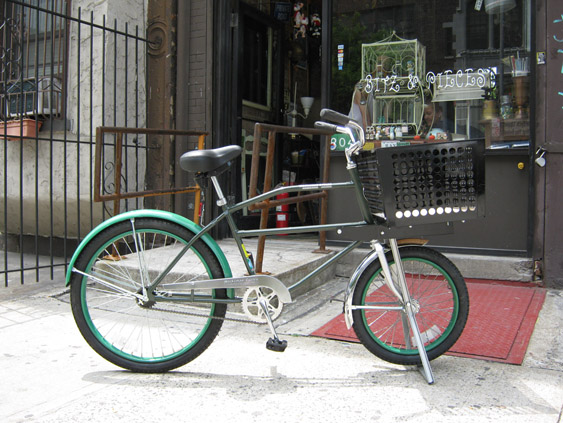 At Worksman Cycles, we firmly believe in the freedom and exhilaration that cycling can bring into anyone's life. This conviction has driven us to specialize in designing a range of exceptional special needs bikes and tricycles. These aren't just cycles; they're mobile solutions engineered to improve the quality of life for all riders, regardless of their physical or cognitive abilities. Here's a closer look at what makes our offerings stand out and why they might be the transformative investment you've been searching for.
Our Unwavering Commitment to Therapeutic Mobility
We pride ourselves on creating not just cycles but opportunities for a more fulfilling life. Our special needs tricycles are far more than simple means of transportation; they serve as dynamic, therapeutic tools designed to enhance physical capabilities. These tricycles offer young riders a way to fine-tune motor skills and build endurance. For adults, they become a method of reclaiming lost strength and balance. Using our cycles in a therapeutic context is incredibly enriching and adds another layer to the already multifaceted benefits of cycling. These cycles can improve balance and coordination, boost strength and endurance, and significantly contribute to motor skill development.
Affordability Meets Customization: The Perfect Blend
One of the critical pillars of our brand philosophy is affordability. We find it unconscionable to charge inflated prices for specialty products designed to improve people's lives. Therefore, our cycles are priced affordably but without sacrificing quality or functionality. This affordability pairs wonderfully with the customization options we provide. Each of our cycles can be tailored to meet the unique requirements of its rider. We take immense pride in all our products being manufactured in the United States in our state-of-the-art South Carolina factory. Combining both imported and domestic components, we deliver cycles that are not only versatile but also durable and dependable.
The Overlooked Emotional and Psychological Boost
The value of our special-needs bikes and tricycles goes well beyond the physical benefits they offer. The psychological and emotional impacts are equally significant. The independence and mobility granted by a tricycle or a cargo bike can be a powerful confidence booster. Imagine the sheer joy and self-worth that flood in when a rider realizes they can navigate their world with an ease they never thought possible. Our cycles often serve as catalysts for inclusive play, social interaction, and overall emotional well-being, encouraging a more confident and enriching life for the rider.
The Worksman Cycles Advantage
Our diverse range of products, from cargo bicycles to specialized tricycles, is meticulously engineered to cater to a variety of needs. The quality and durability inherent in our cycles ensure long-lasting performance and deliver true value for your investment. Coupled with our steadfast commitment to affordability, we offer something that is more than just a product; it's a lasting contribution to the quality of life for our riders.
At Worksman Cycles, we aim to enrich lives through our finely crafted range of special needs bikes and tricycles. Each cycle we produce isn't just a method of getting from point A to point B; it's a key to newfound freedom, a stepping stone to greater self-esteem, and an invaluable tool for physical and emotional well-being. Thanks to a broad array of customization options and a brand ethos rooted in affordability, we're confident that you'll find the perfect cycle to meet your unique needs. Explore a world full of possibilities with Worksman Cycles. Whether you seek a cargo bicycle or a specialized therapeutic tricycle, our doors are open to everyone.
Related Reading