Biking in United States Cities has gained popularity in the recent years. Across the states, more people are utilizing their bikes as a viable commuting option. As bikers become more prominent, cities adjust their infrastructure to ensure that bikers are traveling safely. For most cargo bike riders, it is important to live in an area where they can transport their cargo securely.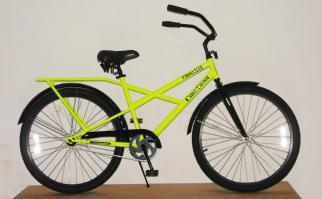 Boulder, Colorado:
Boulder, Colorado is the city for those with a lust for adventure and a love of the outdoors. This picture perfect mountain town is a mecca for cyclists. There are hundreds of bike paths and protected bike lines that zigzag through the city. There is also a B-cycle bike sharing program that offers access to bike rentals, twenty-four seven. With over 300 days of sunshine a year, it is hard to deny riding your bike and exploring the beautiful surroundings. Having a cargo bike in boulder is a wonderful experience!
Portland, Oregon
Portland is the city of doing things differently, and has long been known as the kind of cycling in the United States. Most cities have copied Portland's bike model of having protected bike lines throughout the entire city. It is a known statistic that Portland has more bikes per capita than any other city in the states, and you can often find its inhabitants cycling from coffee shops to vegan restaurants throughout the day.
New York City, New York
It is said that New York breeds the bravest bikers. NYC traffic may seem overwhelming at first, but the city has made strides to protect its biking community over the recent years. There have been hundreds of bike lines added to the city and New York is home to the nation's largest bike share program, which offers 6,000 accessible bikes for rent, at 300 different stations. There are many beautiful bike paths that wrap through the sprawling boroughs, over historic bridges, and along the famed rivers. On any given day, you can find a cargo bike navigating through the effervescing streets of New York.
Austin, Texas
Austin is the safe haven for all things weird in Texas; it is the place where you go to indulge in expression in the south. This quirky area is home to a 6-mile long bike-way, which runs through the heart of the city and is solely for cyclist. Outside of the Lone Star's capital, you can find endless bike trails that meander through the awe inspiring, Texan countryside.
Cargo Bikes