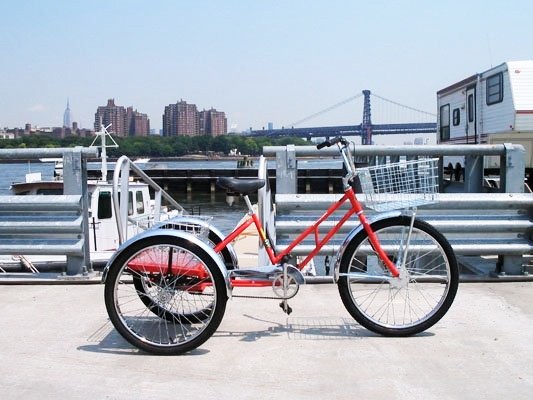 Have you consider getting an American made cargo bike? The bike offers unique ways of doing business that would be rather difficult to do without. The postal service, milk and meat industry, as well as others used the first cargo bikes. The bikes were used to make deliveries that before were impossible or had to be done with truck or car. The bikes helped to keep cost for local shops down because transporting goods became relatively inexpensive. In the early 20th century there were not many different options for these bikes. They had a standard template, which didn't leave much open for customizations. The bikes had a basket in the front or back, made from steel, and sometimes the front wheel was a little smaller. As the bikes began growing in popularity, changes to the designs were being made. The development of these bikes has given today's consumer many different options for great American made bicycles.
Different Types:
Cycle Truck: This bike is similar to the original designs, which had a smaller from wheel than the rear. This is supposed to help with balance and ease of pushing gear around.
Porteur Bike: These bikes are built with a rack in the front. Most of these racks are tested to carry a maximum of 50 Kilos.
Bakers/Butchers Bike: Going by both names, these bikes resemble traditional designs even more than the cycle truck. This product has a molded steel frame that baskets can be put in. There is also usually a business sign welded to the frame (usually under the top tube between the two wheels).
Long John Bicycles: These bicycles have an odd look to them because they really break the mold of traditional bikes. The front wheel of the bike is further away from the handlebars on normal bikes, and this is done to lay something similar to a flatbed. This design, although hard to steer at first, can ship up to 100 kilos at a time. This allows for you to ship so much more, which will hopefully lessen the amounts of trips you must take.
Cargo Bike
Bikes that are still made in America are built strong, and so you know you can rely on them. If you are serious about getting a cargo bike then strongly consider getting an American made bicycle. The addition of these bikes to your business could help save you time and money.
Related Reading