How could a motorized tricycle for adults benefit your business? Across the country, the light electric vehicle movement has taken off. Individuals and companies alike are making the switch, so the question is, why haven't you? From recreational vehicles to daily commuting and workplace tools, electric cargo bikes are both practical and affordable. Below, we want to highlight a few industries that can benefit from cargo bikes and motorized tricycles for adults.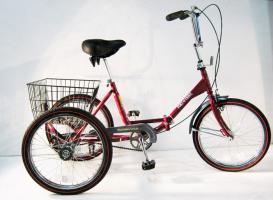 Restaurants
Local restaurants make a lot of money doing deliveries. They would make even more money if they didn't have to worry about expensive gas and insurance. The price tag of adding another vehicle to your fleet is substantially less than buying an automobile. Because of COVID-19, restaurants need to become more mobile than ever, and a cargo bike is a great option for making that happen.
Warehouses/Factories
Large facilities can be annoying to get around on foot, so cargo bikes create a quicker alternative that is affordable and easy to integrate into the work floor. Cargo bicycles also allow employees to quickly move heavy objects from one location to another without excessive physical strains.
Local Handy-Person
Buying a van to start a painting or electrician business is a daunting cost. Buying and operating a cargo bicycle is much cheaper and easier. You can get from job to job without worrying about parking, gas, or expensive maintenance. A motorized tricycle for adults is a great option for local businesses and individuals to get around town.
cargo bikes