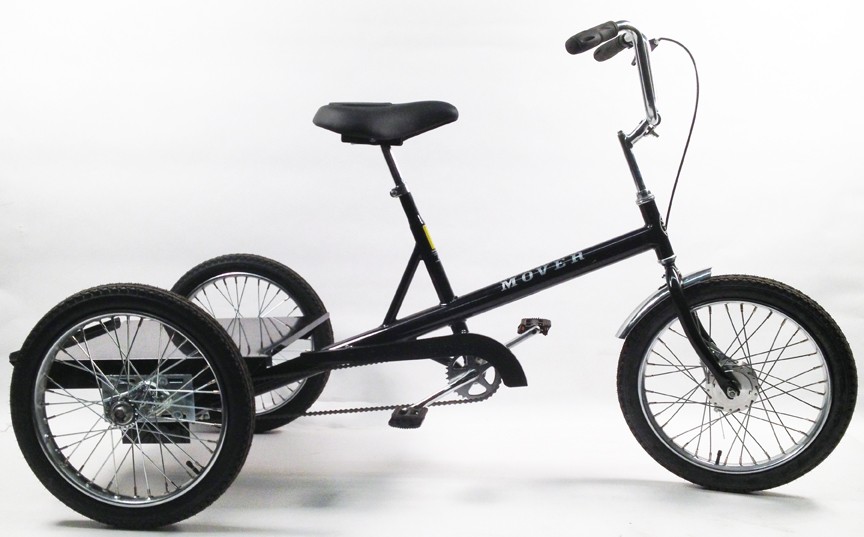 Riding an adult trike, cargo bike, or bicycle is often seen as a warmer month activity, especially for those living in northern climates. Just because the weather gets cold and the ground is covered in snow and ice doesn't mean you must stop riding; it just means you must start riding smart. Learning how to ride in winter conditions is essential, but so is getting the right gear and ensuring your ride is tuned up and well-maintained.
Essential Gear for Winter Rides
Of all the wintertime accessories that you should get and spend a lot of money on, winter tires are the most important. They are pivotal tools for stopping, turning, and gripping the road. The quickest way to wipe out during the winter is with thinner, road-style tires that can't grip snow or ice. With the right tire, you can blast through those conditions with ease and confidence.
Designing Tires for Winter Performance
In designing a tire for optimal performance, especially on challenging surfaces like snow or slippery roads, the key lies in the strategic placement and structure of its lugs. These lugs, located at the tire's center, are engineered to boost the tire's forward motion.
The Role of Lug Shapes
The squared lugs stand out with their tall, box-like shape, which grips the ground firmly, making them exceptionally good at propelling the vehicle ahead. Ramped lugs, on the other hand, feature a slope on their front side, crafted to cut down on the rolling resistance of the tire, promoting a smoother ride.
Enhancing Grip with Siping
Moreover, siping refers to tiny cuts on the lugs. This thoughtful design touch enables the tire to adapt to various surfaces, enlarging the contact patch with the ground and, thereby, improving the tire's ability to push forward.
Braking and Control in Winter Conditions
When it comes to braking, especially on the unpredictable terrain of winter roads, tires need specific features to maintain control. The rear-facing lugs are flat and robust, providing a stronghold when it's time to stop, which gives the driver enhanced control. Additionally, some lugs are arranged in a shovel-like pattern, gathering more material behind them, akin to a snowplow, which helps to reduce speed more efficiently and boosts the braking power.
Cornering with Confidence
For navigating the twists and turns of the road, the tire's design includes side and transition lugs that come into play during cornering. These angular side lugs are sharper and lean out more than the central lugs, maintaining the bike's stability and ensuring it stays upright while making sharp turns. This thoughtful lug arrangement is crucial for safe and responsive handling during cornering maneuvers.
Related Reading